Fallout of Drug Company Bust: 64-year-old Doctor Faces Charges, Whistleblowers share $22.9 million
By Diane Evans, Publisher, MyHIPAA Guide – Nov. 6, 2015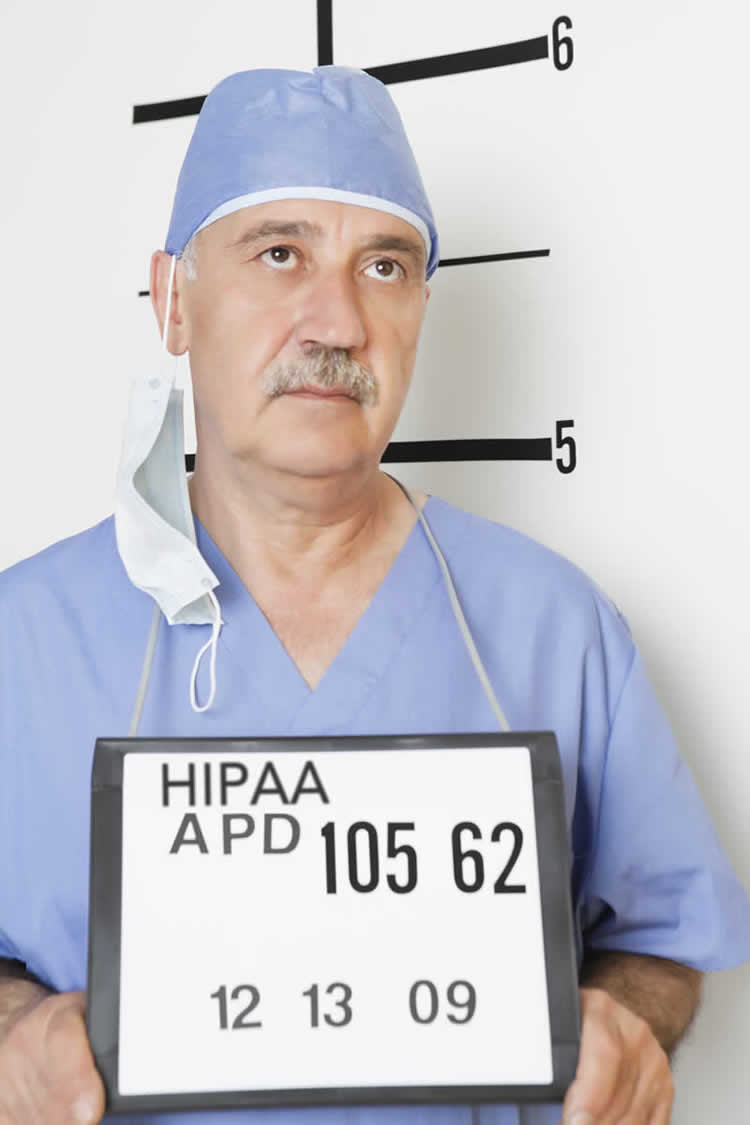 The story of pharmaceutical company Warner Chilcott reads like a racketeering case. It also points to the future potential of patient privacy laws as a hammer in criminal cases, effecting local physicians as well as large providers.
In a precedent-setting case, a Massachusetts physician now faces federal charges for allegedly taking money and meals from the drug company Warner Chilcott, with one count relating to a criminal violation of patient privacy under the Health Insurance Portability and Accountability Act (HIPAA).
Last month, Warner Chilcott pleaded guilty to healthcare fraud and agreed to pay $125 million resulting from the illegal promotion of its drug brands. A blog post, published Nov. 5 on the website of the National Law Review, noted that the case should be of great interest to the healthcare community for the "new twist'' of a criminal charge under HIPAA. "These HIPAA violations could result in prison sentences, significant fines and exclusion from the Medicare program," the post stated.
According to the federal indictment, Rita Luthra, a physician in Longmeadow, Mass., received $23,500 in 2010 and 2011 to prescribe the osteoporosis drugs Actonel and Atelvia, manufactured by Warner Chilcott. On at least 31 occasions, Warner Chilcott sales representatives allegedly brought food into Luthra's medical office for Luthra and her staff, and paid Luthra $750 to talk with her for 25-30 minutes while she ate.
In addition, Luthra allegedly allowed a Warner Chilcott sales representative to access protected health information in her patient's medical files in order to submit prior authorizations for Atelvia.
"Doctors' medical judgment should be based on what is best for the patient, and not clouded by expensive meals and other pharmaceutical company kickbacks," said U.S. Attorney Carmen M. Ortiz of the District of Massachusetts, in an an Oct. 29 statement.
According to allegations:
Warner Chilcott sales reps, at the direction of company managers, gave money, meals and other remuneration tied to so-called "Medical Education Events." These events, often at expensive restaurants, became a vehicle for paying physicians for prescribing drugs sold by Warner Chilcott. The company enlisted high-prescribing physicians as "speakers," even when they did not actually speak about any clinical topics. In some instances, Warner Chilcott informed "speakers" that they would not be paid for subsequent events unless they prescribed an increased volume of the company's drug brands.
Under the terms of the plea agreement, Warner Chilcott will pay a criminal fine of $22.94 million.
Under a civil settlement agreement, the company will pay $102.06 million to the federal government and states to resolve claims. The civil settlement relates to allegations that Warner Chilcott violated the federal Anti-Kickback Statute by making illegal payments to prescribing physicians in connection with the so-called "Medical Education Events" and speaker programs.
The civil settlement resolves a lawsuit filed under whistleblower provisions of the False Claims Act, under which private individuals can sue on behalf of the government for false claims and share in any recovery. As part of the settlement, whistleblowers will receive about $22.9 million from the federal share of the civil recovery.
Government efforts to prevent health care fraud are well documented, especially through the work of the Health Care Fraud Prevention and Enforcement Action Team (HEAT) initiative, started in 2009. Now the Warner Chilcott case adds HIPAA to the toolkit of criminal enforcement.
Remember, Al Capone didn't go down for organizing the St. Valentine's Day Massacre. He went to prison in 1931 for something far less: Tax evasion.